Episodes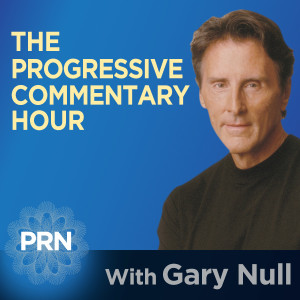 Wednesday Sep 05, 2018
Wednesday Sep 05, 2018
Corruption and Illegal activities targeting minorities in the NYPD
Steve Maing is an Emmy-nominated documentary film director and visual journalist in New York City. hie first film, "High Tech, Low Life" chronicled two of China's first dissident citizen journalists reporting on censored news throughout mainland China and was part of PBS' award winning series P.O.V. Steve has directed films for the New York Times, Times Magazine, The Nation, and others. He is a fellow of the Sundance institute's Documentary Film Program and an adjunct teacher at Massachusetts College of Art.  His most recent feature -- "Crime And Punishment," now showing at the IFC Theater, at 6th Avenue and 3rd Street through Thursday, tells the gripping story of a landmark class action lawsuit spearheaded by a brave group of Black and Latino cops turned whistle blower to expose an NYPD's illegal quota practices and targeting of minorities. The film's website is CrimeAndPunishmentDoc.com
Sgt Edwin Raymond has been with NYPD-12 for ten years and a Sargent for two. He is a lead plaintiff in class action lawsuit featured in the documentary.
Pedro Serrano is a police officer with NYPD-12 and another lead plaintiff in the case. 
Sgt. Cyress Smith spent 19 years in New York City's Performance Monitoring Unit, the department responsible for overseeing individual police departments', such as NYPD-12, comply with departmental regulations as well as ticketing quotas. Sgt Smith was a lead whistleblower for exposing how corruption was instituted at the NYPD's higher levels. 
Film:  "Crime And Punishment," now screening at the IFC Theater, at 6th Avenue and 3rd Street through Thursday, and will be showing in select theaters around the country.  It is available on HuLu
WEBSITE:   CrimeAndPunishmentDoc.com