Episodes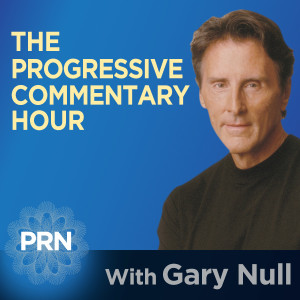 Tuesday Mar 22, 2016
Tuesday Mar 22, 2016
Guest #1:

Robert Parry is one of our leading progressive investigative journalists best known for his uncovering Iran-Contra story and Oliver North's involvement which earned him the George Polk Award for National Reporting in 1984.  He is currently the senior editor and writes for Consortium News. Bob has covered many important stories including breaking the first story about the Nicaragan contra-cocaine connection in 1985, right wing terrorism, the demise of American media, the Bush and Obama presidencies, the rise and influence of the Neocons and our wars overseas.  In the past he has worked as a journalist for the Associated Press, Newsweek and PBS Frontline.  He has written several books, his latest being "America's Stolen Narrative: From Washington and Madison to Nixon, Reagan and the Bushes to Obama"    
His website is www.ConsortiumNews.com
Guest#2:

Rabbi Yisroel Dovid Weiss is an American Haredi Rabbi, human rights and religious activist and the spokesperson for Neturei Karta (Net-oor-ay  Car-tah) – also known as Orthodox Jews United Against Zionism -- in Brooklyn and Monsey New York. Neturei Karta is a Jewish group opposing the state of Israel and the Zionist agenda that pretends to be representative of the spiritual values in religious Judaism and the Torah. It was founded in Jerusalem in 1938 when a group of Orthodox rabbis refused to recognize the authority of what would later become the state of Israel. Rabbi Weiss is the son of Hungarian Jews; both of his grandparents died at the Auschwitz camp during the war.  He is also a sharp critic of Jewish and Israeli efforts to use the Holocaust as a weapon to increase sympathy for political and economic advantage. He is highly respected within the Muslim and Palestinian communities for his efforts to advance interfaith dialogue between religions. The rabbi's writings can be found on the Neturei Karta website at NKUSA.org
Here are the Three Video Clips Gary Played as well:

YOU TUBE CLIP: https://www.youtube.com/watch?v=gEiePCGui7g

TITLE: At AIPAC, Hillary Vows to Uphold Israel's Military Dominance
DESCRIPTION: Clinton's speech on AIPAC alarms Larry Wilkerson, former chief of staff to United States Secretary of State Colin Powell
YOU TUBE CLIP: https://www.youtube.com/watch?v=qMGuYjt6CP8

TITLE: UK Jewish MP: Israel acting like Nazis in Gaza
DESCRIPTION: "Israel was born out of Jewish Terrorism" Tzipi Livnis Father was a Terrorist" Astonishing claims in the House of Parliament. SIR Gerald Kaufman, the veteran Labour MP, yesterday compared the actions of Israeli troops in Gaza to the Nazis who forced his family to flee Poland. During a Commons debate on the fighting in Gaza, he urged the government to impose an arms embargo on Israel. Sir Gerald, who was brought up as an orthodox Jew and Zionist, said: "My grandmother was ill in bed when the Nazis came to her home town a German soldier shot her dead in her bed. "My grandmother did not die to provide cover for Israeli soldiers murdering Palestinian grandmothers in Gaza. The present Israeli government ruthlessly and cynically exploits the continuing guilt from gentiles over the slaughter of Jews in the Holocaust as justification for their murder of Palestinians." He said the claim that many of the Palestinian victims were militants "was the reply of the Nazi" and added: "I suppose the Jews fighting for their lives in the Warsaw ghetto could have been dismissed as militants." He accused the Israeli government of seeking "conquest" and added: " They are not simply war criminals, they are fools."

YOU TUBE CLIP: https://www.youtube.com/watch?v=Ch5XlEZoi1c

TITLE: Why US and Israel wants to ban this video..
DESCRIPTION:
This nice Jewish American speaks truth about her experience in occupied Palestine. It will make you cry. Anna Baltzer, "Life in Occupied Palestine: Eyewitness Stories & Photos" produced by Chun Pan.  Learn more or purchase at: www.AnnaInTheMiddleEast.com/dvd
Music - "In One World" by David Rovics