Episodes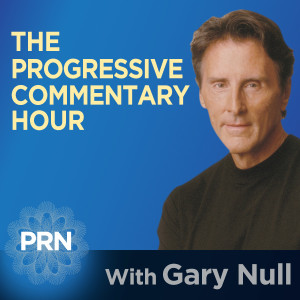 Monday Dec 17, 2012
Monday Dec 17, 2012
A look back at Fukushima, its continued threats, the extent of the catastrophic consequences both in Japan and elsewhere, and the future of nuclear power.
Dr. Helen Caldicott is perhaps the single most articulate and passionate advocate of citizen action to counter the nuclear and environmental crises. She has a  medical degree from the University of Adelaide Medical School and was an instructor in pediatrics at Harvard Medical School until 1980 when she resigned to work full time on the prevention of nuclear war. She co-founded the Physicians for Social Responsibility, an organization of 23,000 doctors committed to educating their colleagues about the dangers of nuclear power, nuclear weapons and nuclear war. Dr. Caldicott has received numerous awards, was nominated for a Nobel Peace Prize by Dr. Linus Pauling, and has  21 honorary doctoral degrees. The Smithsonian has named Dr Caldicott as one of the most influential women of the 20th Century.
Joseph Mangano is the Executive Director of the Radiation and Public Health Project – a nonprofit organization founded by scientists and physicians to understand the relationships between low level nuclear radiation and public health and the risks of diseases such as cancer and damage to newborns.
Joe has published numerous articles and letters in medical and other journals in addition to books, including Low Level Radiation and Immune System Disorders: An Atomic Era Legacy.
Monday Dec 10, 2012
Monday Dec 10, 2012
The Collapse of American Education
Corporate privatization of the education industry
Student debt and failure of public school funding
The rise of cyber education
The demise of critical thinking in education that threatens democracy and free speech
Professor Henry Giroux (Jeer-oh) holds the Global Television Network Chair of English and Cultural Studies at McMaster University in Ontario Canada and is regarded as a leader in the field known as critical and public pedagogy – a term to describe the nature of spectacle in our new media, body politic and corporate education.  He is a prominent advocate of radical democracy, which opposes the powers of neoliberalism, corporatism, and religious fundamentalism that is now diminishing our population's sense of civic virtue, free-thought and well being. He has been named among the top fifty educational thinkers of the modern Period.  Henry has authored many books, his most recent being "Twilight of the Social: Resurgent Publics in the Age of Disposability" Danny Weil is a progressive public intellectual and scholar and a publishing editor of young adult reference books on education.  He is frequent contributor to alternative media focusing on the privatization of education and charter schools, the student loan crisis, civil rights and free and democracy.
Monday Dec 03, 2012